Reliable Driving Network
Comstar's most valuable resource is the people who work to serve our customers. The average length of service of our office personnel is over ten years. As a team, our folks are always eager to serve.
Looking for New Partners
We are actively seeking partners in the Northeast and Southeast areas that are searching for a reliable refrigerated carrier that will safely move their freight back to the Midwest! Contact us if you are located in:
Northeast: New York, New Jersey, Pennsylvania, Ohio, Maryland, Maine, New Hampshire, Massachusetts, Connecticut, Delaware, Rhode Island or Vermont
Mid-Atlantic: Virginia, Washington D.C., West Virginia, North Carolina, South Carolina
Southeast: Georgia, Alabama, Mississippi or Louisiana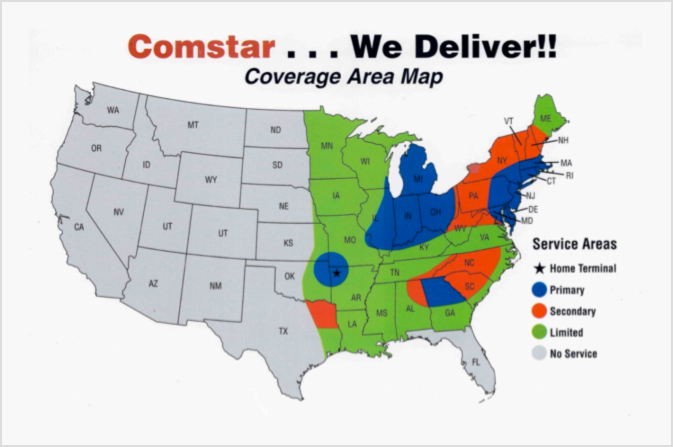 We have the capacity to move your refrigerated or dry freight back to the Midwest, and will be a reliable business partner!
"Thank you" for considering Comstar Enterprises, Inc. for your transportation needs!